The Russian light heavyweight champion retained his title with a shocking victory by unanimous decision over the heavy favourite. Canelo was attempting to become light-heavyweight champion for a second time while setting up a third fight with long-time rival Gennady Golovkin
Bivol was a massive underdog coming into this fight. He was the titleholder—Álvarez, the undisputed champion at 168-pounds, was moving up in weight—but few, if any, gave the relatively untested Bivol a chance against boxing's pound-for-pound king. Yet all week Bivol expressed confidence—a quiet confidence that he had the skill set to beat Canelo. And he did.
For 12 rounds Bivol operated behind a textbook jab, firing off 418 of them (to Álvarez's 229, per CompuBox) while throwing more power punches (292–266) than one of boxing's heaviest hitters. Not since his first fight with Gennadiy Golovkin has Álvarez been backed up as often as he was against Bivol. When Álvarez came forward, Bivol kept his guard up. When Álvarez let up, Bivol unleashed a barrage of scoring punches. Bivol knew he needed his finest performance to win on Saturday. He delivered it.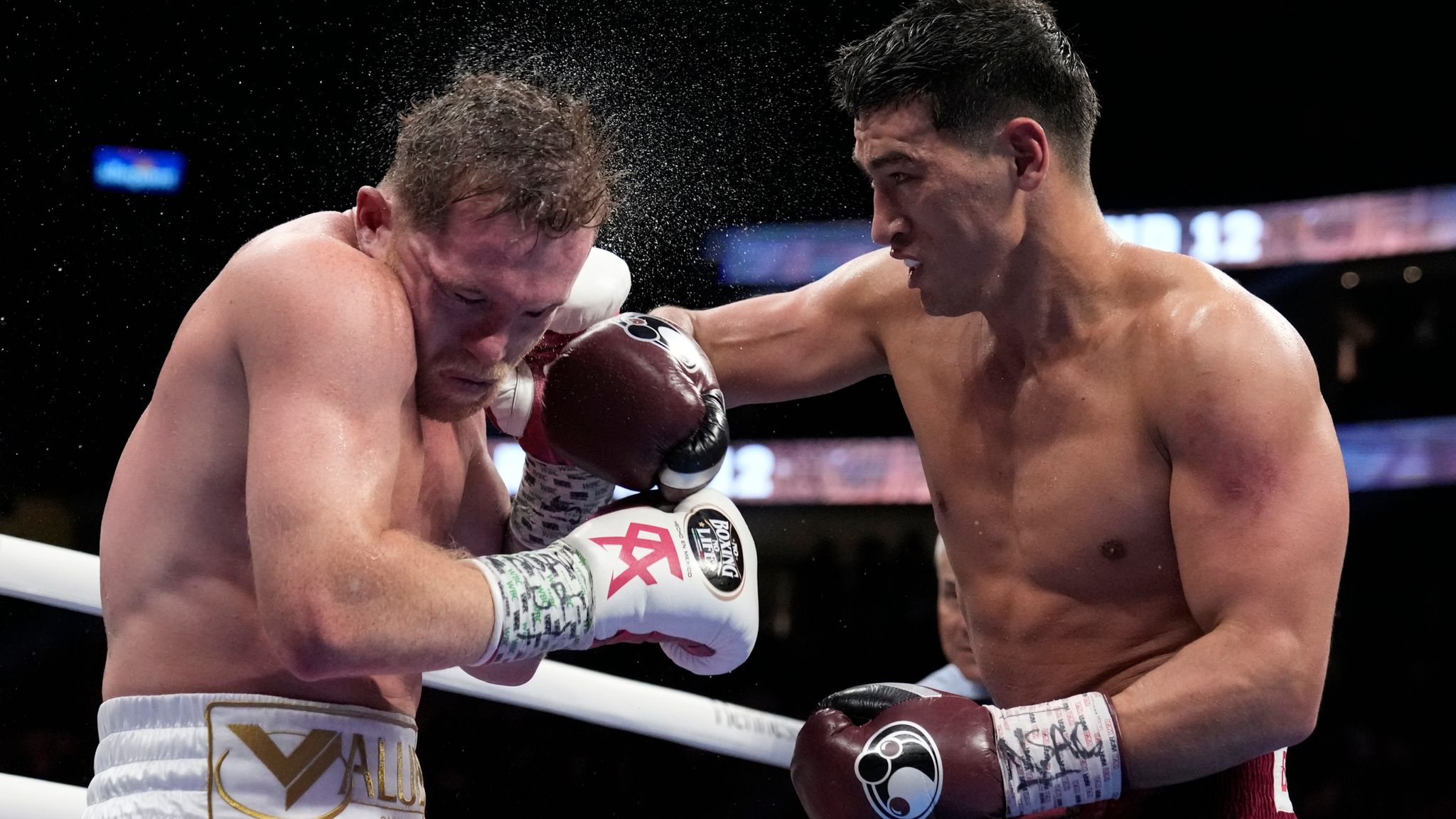 Both men celebrated at the final bell but Bivol was awarded victory with all three judges scoring the fight 115-113 in his favour having inexplicably handed Alvarez the first four rounds. "I'm glad I proved myself today. I am the best in my division and I keep this belt," said Bivol. "I respect Canelo and all his team but if you don't believe in yourself you will achieve nothing."
Alvarez made no excuses for his second career defeat following his loss to Floyd Mayweather in 2013. "I have to accept it, it's boxing. He's a great boxer and sometimes in boxing you lose," he said. "I'm not going to give any excuses. He's a really good fighter, he comes in and goes out. I felt his power, it was a great fight and it was a good win for him."
Canelo says he wants a rematch and Bivol is contractually obligated to give it to him. Álvarez can go into a rematch believing he can win—all three judges scored the fight 115–113 for Bivol; SI scored it 117–111 for the defending champ—but it will be as difficult a fight the second time around, if not more. Bivol now has 12 rounds of experience with Canelo's speed and power, and will adjust accordingly.